Instagram should need no introduction, but for the unfamiliar, it is a social network and free app that lets users capture and share photos and videos. Created by Kevin Systrom and Mike Krieger, in October 2010, Instagram quickly gained popularity, however, attracting more than 100 million active users by the time it was acquired by Facebook in April of 2012, for a cool $1 billion in cash and stock. The user base has since swelled to more than 400 million, and that number is still growing – it is one of the top social networks – and is continuously introducing new features. Whether you've been addicted to Instagram for years now, or you're new to the photo-sharing behemoth, these tips and tricks will help you master the popular app.
Updated on May 11, 2017: This article was by Gannon Burgett to include tips on how to use Instagram Stories and add multiple photos to a single post.
GETTING STARTED, TAGGING, AND THE LIKE
How to get started
To register for an Instagram account, download the Instagram app from the aforementioned app stores. Once the app has finished downloading, tap the Instagram icon to open it. Tap Sign Up, and then you will need to enter your email address, and tap Next to log in with your Facebook account. Once you've created an account, you can view Instagram from your computer or phone, although the app is the preferred viewing method.
From there, you'll need to do a few things to get started:
Add a profile picture
You can easily add a profile photo to the Instagram app from your mobile device. Go to your profile by tapping on your profile picture, tap the blank circle by your name, and either import a picture from your phone's photo library, Facebook, or Twitter, or take a new one.
Tell the world more about yourself (or not)
In the Edit Profile menu, you can determine how you want your name displayed (real or pseudonym), change your Instagram handle, link to an external website (just one is allowed), and a bio. You can also list private information like your phone number and gender, although these aren't shown to the public. The nice thing is that Instagram does not require you to fill any of these fields.
Find people to follow
Now that you've created your Instagram account, you're ready to find users to follow. By now, a lot of your friends are probably already using Instagram, so you can go to your profile tab and select Find Friends in the Options setting (the gear icon in the upper-right). Here, you can search for friends that have connected their Facebook and Twitter accounts to Instagram. You can also search by name, username, or tag. You can also follow celebrities or people whose photos you admire. Following interesting people is a great way to get inspired, and it helps Instagram's algorithms learn what you like and suggest photos and videos in the Discovery tab.
Post your first photo or video
To post your first photo or video, simply tap on the camera icon in the middle of the bottom menu of the app. You can then either snap a photo, record a video, or choose one from your gallery. Once you choose the photo you want, hit Next. From there, you'll be able to apply filters and adjust the photo in other ways, like cropping, quickly change the exposure (Lux), add vignette, etc. With videos, you can edit the clip length (up to a minute) or compose a montage from multiple videos, and choose sound on or off. Hit Next again and you'll be prompted to add a caption, tags (of other Instagram users), location, and any other social network (Facebook, Twitter, Tumblr, Flickr, or Swarm) where you would like to post a link to the Instagram post. When you're ready, hit Share and the photo or video
How to perfect your Instagram photo
Instagram offers a good selection of filters and editing tools to make your photos stand out and take them to the next level, or even rescue bad ones from the trash. For example, you can overlay a filter on a poorly shot photo and transform it into something creative (in photography, there's really no bad photo if you say you meant to shoot it that way, so tell your friends to chill). You can also liven a flat photo by adjusting the perspective, changing the brightness and contrast, add warmth or saturation, manipulate the colors, put a tilt-shift look on it, and more. You can spend a long time tinkering, and you should experiment.
There are also plenty of photo-editing apps like VSCOcam, Filmborn, Snapseed, Aviary, and Adobe Photoshop Express (we linked to the iOS version of the apps, but you can also find them in the Google Play store), although you'll have to use these apps outside of Instagram. Within those apps you can find the best filter that works for you, so you can really make your photos pop.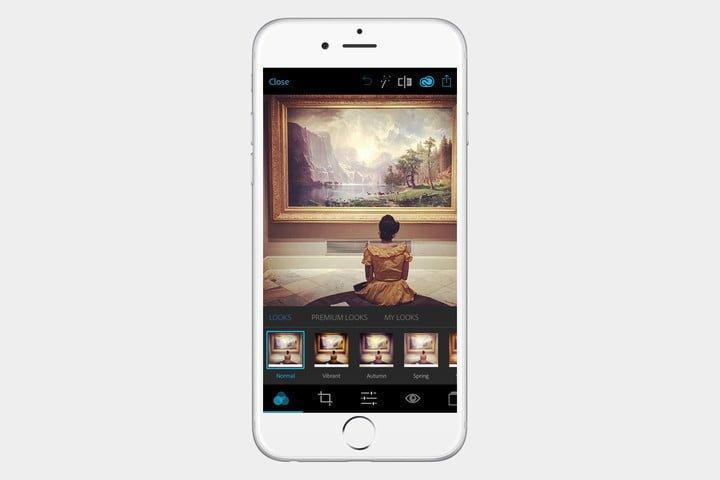 Thinking outside the square
For years, Instagram only let you upload square photos – you would either have to crop into a photo, or shoot in square mode. In August 2015, Instagram lifted this restriction, so you can now also upload in landscape and portrait formats. The reasoning is that sometimes, a photo needs more space than a square to tell the story. To pick the original aspect ratio, simply tap the icon in the bottom-left corner of the photo, and cycle between square or landscape/portrait.
How to tag people
If you're uploading a new photo and want to tag someone, tap on the person or object in the image that you want to tag and enter their name or Instagram username. If for some reason you don't see the person you're looking for, Instagram makes it easy to search for people you know. If you want to tag people in a photo that you've already uploaded, go to the photo, tap menu on iOS or Android, and tap Tag People.
How to mention other Instagrammers
To mention a friend in your caption, type @ in front of their username (e.g., "great article, @karnjar84!"). Your friend will then receive a notification in their activity feed letting them know that you mentioned them. If you want to reply to someone in a comment thread, just mention them, and they will get a notification in their activity feed as well.
How to like, comment, and send photos and videos
To like a photo or video on Instagram, simply double tap the photo or video, or you can tap the "heart" icon below the photo. If you for some reason liked a post, that you later decide you don't like, just tap the icon again to unlike it.
Next to the heart icon is a bubble icon, which you tap to make a comment; a comment box pops up, and there isn't a limit to how much you can write (although, for the sake of the Instagram community, keep it brief). Next to the bubble icon is an arrow; tap this and you can send a photo or video that you particularly like, to any Instagrammer or multiple Instagram users. The content you send to others become a private message between you and the other user or users (more on this later).
How to post more than one photo at once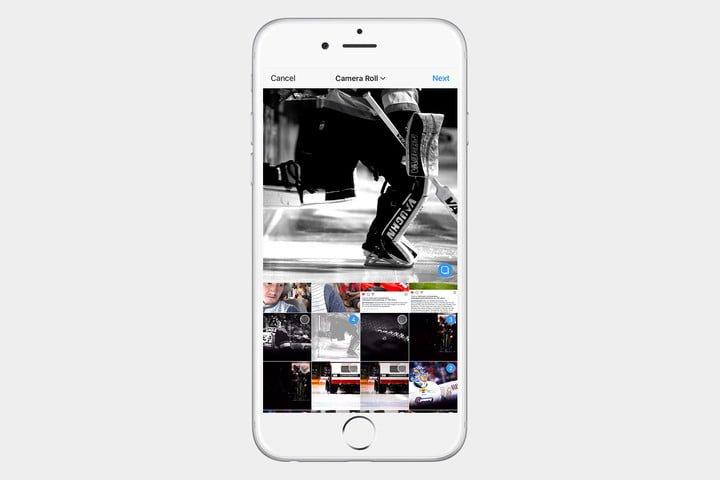 In February, Instagram introduced the ability to post more than one photo at a time. Now, you can post up to 10 photos at once for your followers to swipe through in their timeline.
To post multiple images at once, simply tap on more than one image when uploading from your device. Instagram will automatically create an inline, carousel-style album that your followers can swipe through one-by-one. You can post up to 10 photos at once using this feature, but keep in mind that you're limited to a single caption for the entire album, and images can only be shared as squares. Instagram has hinted these limitations are only temporary, however, saying it's only "for now."
How to make your photos and videos private
When you first create your Instagram account, anyone can see your profile on Instagram. If you want to make your posts private, go to your profile, tap on Settings, and turn on the Private Account settings. If you want to make it so anyone can see your photos and videos, skip this step.
How to link Instagram to your Twitter, Facebook, Tumblr, and Flickr accounts
Because Instagram is one of the most popular social apps, you may want to connect all of your social accounts to get the most out of it. You can choose to link your Twitter, Facebook, Tumblr, and Flickr accounts; there are also less-popular networks (in the United States, at least) that you can link to, including Ameba and VKontakte. To get your social accounts linked, go to the Profile Tab > Linked Accounts > Share Settings, then select which accounts you want to connect. Every time you upload a photo to Instagram, you'll have the option to select which photos you want to share to each of the social networks. You can also choose to share your photos on Instagram only.
How to embed your photos on the web
Did you take a photo that is absolutely amazing and you want to share it on your blog? Go to Instagram on the web and find the picture you want to share, click on the symbol shown as three dots, and choose the Embed option. You can copy and paste the code anywhere on the web to show off the photo you took. If your content is set as private on Instagram, you won't be able to share the photo.